footballNostalgia interviews Musician/Photographer Chris Olley who photographed 92 Football League Grounds over the course of two years - all captured in black and white in magnificent landscape effect. Chris, tells us his favourite moments in football and discusses his boyhood teams including a secret love for German team Schalke 04 more
quickquiz a. three players have won the world cup and managed in the premier league. Can you name them?
footballNostalgia tests you with our name the players teaser from the 1965 All Stars Football Book in what is the All Stars Quiz, brought to you by Julian Jeffery. All you have to do is name the players from the descriptions given that would feature in a made up Football League XI match against the Rest of the World XI. more

quickquiz b. can you name the three teams in the football league with the letters A,E,I,O,U in their name? (answers at bottom of page).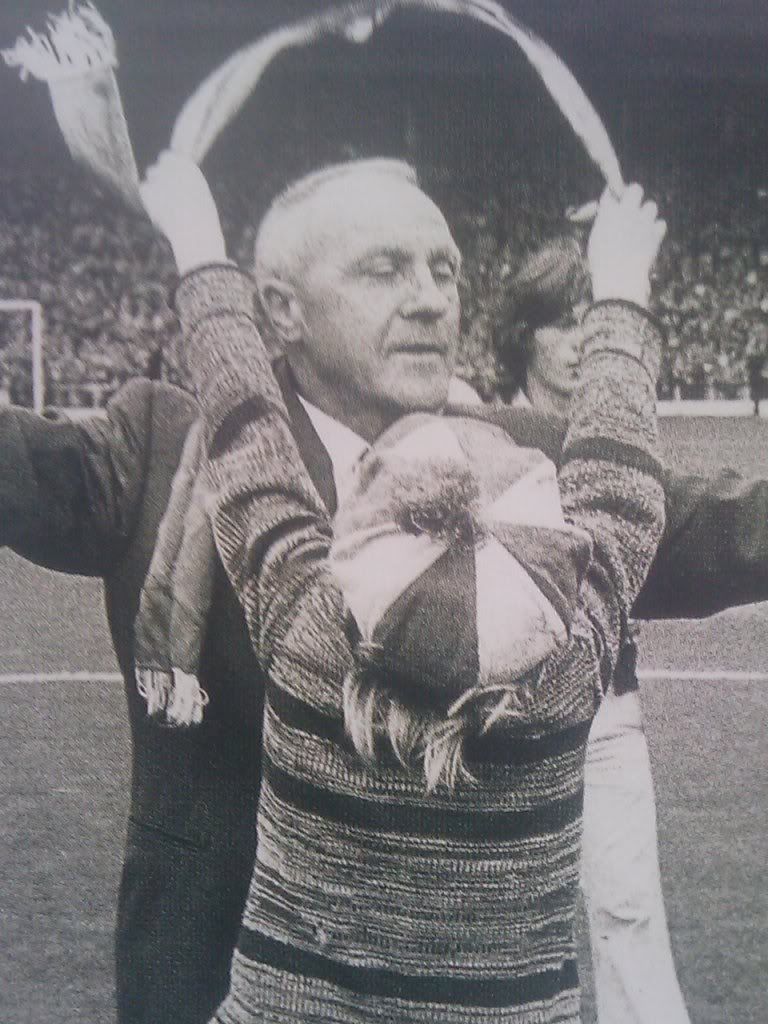 footballNostalgia not only was Bill Shankly one of the best Managers ever, he was one of the greatest characters in the game. The Scotsman who made Liverpool famous again, was a book of quotations on his own. But thanks to our friends at www.shankly.com (the fantastic Bill Shankly tribute website), we bring you the anecdotes, thoughts and comments of those who knew him best. more

quickquiz c. four players that have won the Premier League then moved to Liverpool. Who are they?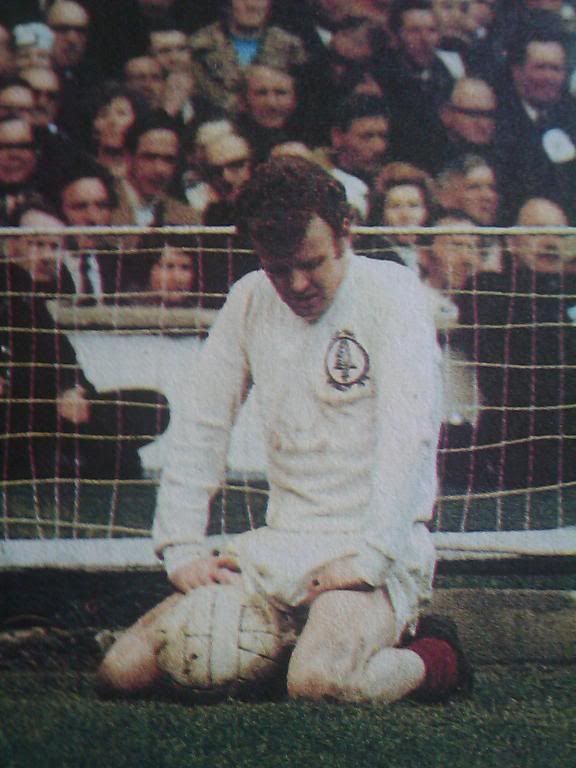 footballNostalgia gives you an exclusive 1975 SHOOT annual interview in which championship winning Leeds United captain & Scottish Midfield legend Billy Bremner describes the time he almost left the club, his appraisal of Manager Don Revie and eventually winning the doubters over in Leeds bid to surpass the achievements from the 'other' United from across the Penines. more

quickquiz d. only six sides in England & Scotland's top four leagues have six or less letters in their name. Can you name them?
footballNostalgia lists the top ten greatest players to play the game of soccer. Our extensive research has accounted for hear say, video footage, records and facts with as much hardened evidence to fight a law crime. Taking in to consideration, achievements on the field, importance and influence on the game and team(s) around them, as well as sheer ability & class. Our comprehensive top ten guides you through the world's finest stars ever to grace a football pitch. more
quickquiz e. can you name the side in the football conference with all eleven characters in its name different?
footballNostalgia has searched the archives and compared statistics, records, personalities and dam right achievements in putting together our top ten global Managers & Coaches ever. With European Cups, domestic titles, World Cups and multiple championships as important as the football provided by the Coach. See who we have chosen as our top ten world coaches to embark on the game. more
quickquiz f. who are the five players that have scored more than thirty goals in a premier league season?
footballNostalgia gives you a short preface out of the greatest footballer of all times very own autobiography. Edson Arantes Do Nascimento, otherwise known as 'Pele' was the greatest goalscorer of all time and considered by many as football's greatest ever player. But during 1950 World Cup, as a boy, Pele was just supporting his heroes as every football loving child would. more

quickquiz g. who are the five premier league players that have played for Brazil in a world cup final?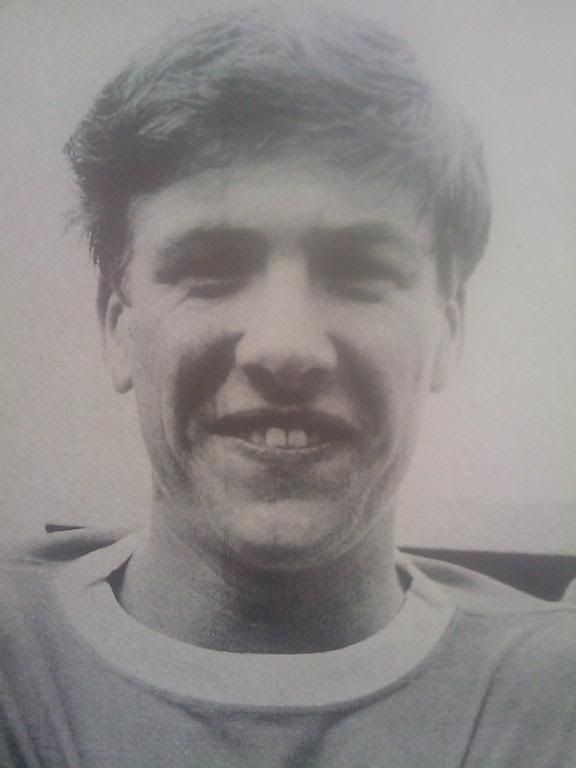 footballNostalgia brings you a classic interview from 1964 between Blackpool and England star and part time editor and journalist Jimmy Armfield and a young seventeen year old full back born in Barrow-in-Furness who's father played for the British Lions Rugby Union side as well as appearing in the other code for Barrow, who has just completed his first year as a professional footballer with Blackpool FC. His name, a certain Emlyn Hughes. more

quickquiz h. Sunderland did it in 73, Villa did it in 87, who did it in 80?
footballNostalgia brings you the best of a legend. Brian Clough, football genius that took little known Derby County and Nottingham Forest from Second Division obscurity to become Champions of England. As well as twice winning the European Cup with Forest he was also known for being one of the games most colorful characters. Heres a few of the quotes that along with his ability to motivate players made the man such a remarkable legend that he is today. more
quickquiz i. name the seven clubs that have played in the FA Cup final at the Millennium Stadium.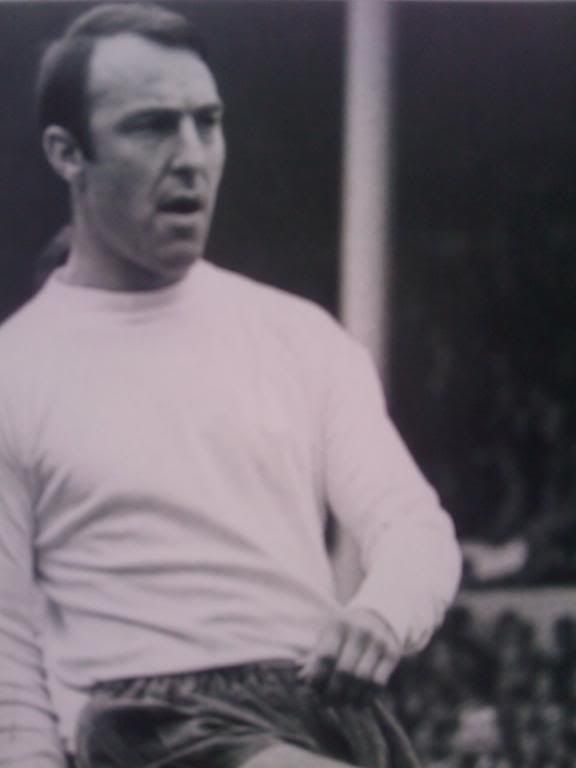 footballNostalgia gives you everything you need to know about former England, Chelsea, Milan, Spurs and West Ham goalscoring extraordinaire Jimmy Greaves in a 1991 Shoot Annual interview which boasts, goals, appearances, likes and dislikes of the striking legend. more

quickquiz j. can you name the ten teams in the football league that end with the name 'Town'?
Quick Quiz Questions: a. Ossie Ardiles, Alan Ball, Karl-Heinz Riedle, b. Hartlepool United, Torquay United, Rotherham United. c. Paul Ince, Nicholas Anelka, Glenn Johnson, Joe Cole. d. Fulham, Bury, Barnet, Celtic, Dundee, Clyde. e. Grimsby Town. f. Andy Cole, Alan Shearer, Kevin Phillips, Thierry Henry, Cristiano Ronaldo. g. Roque Junior, Gilberto Silva, Kleberson, Juninho, Branco. h. West Ham United. i. Liverpool, Arsenal, Chelsea, Southampton, Milwall, Manchester United, West Ham United. j. Yeovil, Huddersfield, Swindon, Aldershot, Shrewsbury, Cheltenham, Macclesfield, Northampton, Ipswich, Crawley.